Struggling with your art? Let us help get the right look for your home
Walls can look pretty bare and we know you can't have a home with just photos. There needs to be a little art, a little panache and style. Now in your head you are wanting modern art. A Jackson Pollock or a Bill Beattie. But really unless modern art is really your thing it is a mine field, with a lot to sift through! To be honest art in your house should be something you really care about or mean something to you, but failing that there are some great cheats in buying art to make your house stylish and create great talking points.
Rustic and Vintage is the new Contemporary
So what's in at the moment; well we love to embrace being surrounded by the gorgeous North Yorkshire countryside so we have been creating a more rustic look. Keeping a traditional country feel but adding a contemporary twist. A solid black frame or moving from gold into silver accents lets you acheive this. One of most popular set of prints is this beautiful collection of hares, which give you heritage and on-trend in one. Perfect!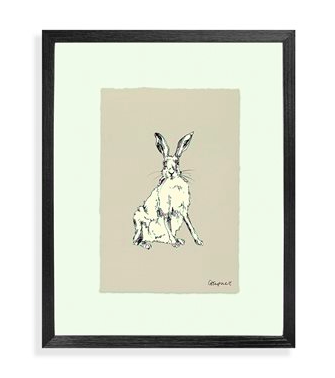 Threes a crowd.
Now you may only have a limited amount of art to hang and a limited budget. Not every one has a few million to spend on a Banksy. However collecting a few of the pictures together can really liven up an area of the smaller rooms. So get a few smaller framed pieces and place them together. If you are hanging a cluster of three treat them as one picture - bare with me on this! Find the centre of the wall or space you are trying to fill (ideal height of picture is 145cm + half the height of your picture!) Now extend from this a large circle with a radius as wide as your largest picture. Now all your images need to fit into this area. But keep it balanced! If in doubt place them on the floor and move them about until you're happy with them. My husband has been to known to have to direct people around me whilst I have been doing this in a shop!! How about these three?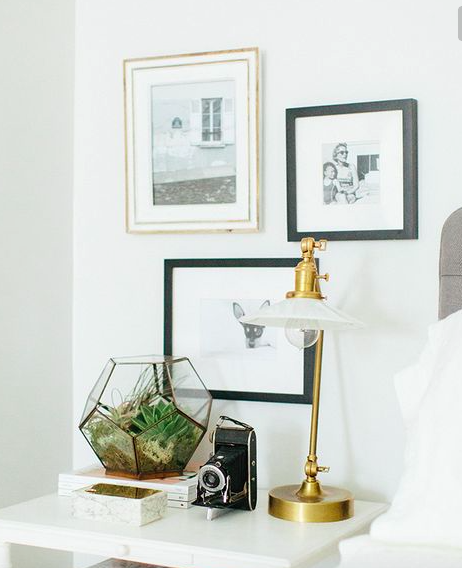 In places where the sun don't shine!
Not literally of course ! But having a picture where you wouldn't expect it is a great little bespoke touch to your house. They often do it in real estate as a way for a rented property to look like a home for prospective victims. The kitchen is often forgotten in the art and style department. At Cinnamon Bay Interiors up in the beautiful North East, we have a wide range of small but modern pictures which work perfectly. We love this blue coffee pot – perfect for the contemporary rustic interior.